Land Rover Riverside Lease Return Guide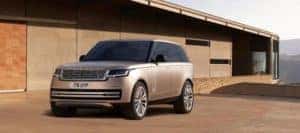 When it comes to preparing for the end of your Land Rover lease it's important to know you can return your leased vehicle to Land Rover Riverside. And you don't have to say goodbye to your beloved Land Rover. You have options!
You can:
Turn in your Land Rover.
Turn in your Land Rover and lease a new one.
Purchase your leased Land Rover outright.
Possibly extend the lease on your existing Land Rover.
We've streamlined the process for you to make the decision easier! And best of all, we are standing by to help you through the process every step of the way – no matter where you originally leased your Land Rover. Please reach out today!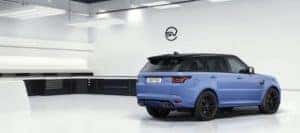 Here are some options for your end-of-lease:
GET INTO A NEW LAND ROVER
Check out the new Land Rover vehicle lineup
Sign into Land Rover My Account to see loyalty offers
Arrange turn-in of your current vehicle when you pick up your new one. See lease turn-infor additional details.
Learn about flexible lease terms and mileage options that could get you into a new Land Rover every 24 to 48 months.
PURCHASE YOUR CURRENT LAND ROVER
For answers to some common questions regarding purchasing your lease you can:
Visit the Land Rover FAQs
Contact us.
Sign into My Account to see loyalty offers on a new Land Rover vehicle
EXTEND YOUR LEASE
If you need more time to get the Land Rover vehicle you want,
contact us
and we'll help you navigate the process. You may qualify for a one-time, six-month lease term extension on your current lease. According to Land Rover, you must be current on your lease payments and not subject to any bankruptcy or repossession proceedings.
Lease term extensions are available for a maximum of six months for those who qualify. You can turn in your vehicle at any time during the six months without incurring Early Termination penalties; you do not have to wait until the scheduled maturity date. You must turn in or purchase the vehicle at the end of the six-month extension. Mileage is pro-rated for each month.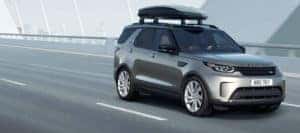 LEASE TURN-IN
Schedule your
complimentary pre-inspection
, at least 45 days prior to your turn-in date to ensure you receive an appointment that fits your schedule. You can also give us a call at
(866) 906-3467 and we'll get you scheduled today.
Please note: A pre-inspection is an evaluation of the wear and use of your vehicle so you can anticipate potential lease-end charges. Pre-inspections are completed by an independent inspection company, AutoVIN, and can be arranged at your home, office, or other convenient location. You can review your online condition report about 24 hours after your appointment.
 If you do not get a pre-inspection, we will still complete an inspection after you turn in your vehicle, and you will not have the opportunity to make repairs. Applicable excess wear and use charges will appear on your final Lease-End Bill.
EXCESS WEAR AND USE
We want you to feel comfortable with the lease-end process and any charges incurred at vehicle turn-in. Wear and use are outlined in your Lease Agreement as follows, according to the Land Rover guidelines:
Holes, tears, burns, stains, strong odors, or excessively worn areas in the carpet, other interior surfaces, or convertible top.
Scratches, chips, dents, pits, rust, holes, or cracks in the wheels or exterior surfaces, windshield or other glass surfaces, or metalwork.
Cracked, broken, or missing windows, doors, lights, trim, mirrors, or antennae.
Missing, damaged, or nonworking mechanical equipment, safety or emissions control equipment, electrical or other parts or accessories.
Damage to the vehicle's frame or alignment.
Damage due to improper, poor quality, or incomplete repairs or paintwork. You also will remain liable to us for the full cost of any such items resulting from intentional or willful abuse or misuse.
Any wear and use related to tires. Tire tread must be at least 1/8" (4/32") at the lowest point and may not contain any other damages. Make sure that all tires match and are of comparable quality to the original equipment. Also, make sure to remove snow tires prior to your pre-inspection. Other items may be excluded as set forth in the Lease Agreement.
Any missing manuals or missing or nonworking keys or remote entry devices.
If you note any chargeable damage, you may choose to make repairs to reduce your end-of-term liability. If you make any repairs, you can notify Land Rover through the
Secure Message Center
on Chase.com. Please send your message, including receipts for any repairs, prior to turn-in (repairs must be made by a licensed repair facility). See
Understand Your Wear and Use 
for additional information.
For a more comprehensive checklist please visit the Land Rover Financial Group website. Be sure to reach out to us at Land Rover Riverside if we can answer any questions.